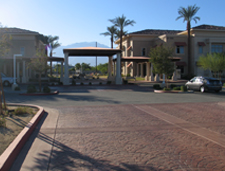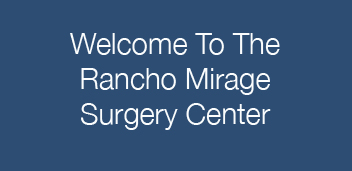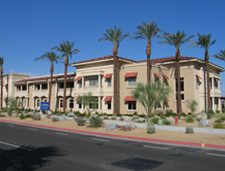 Billing Information
BILLING INFORMATION FOR OUR PATIENTS
Our staff at Rancho Mirage Surgery Center realize just how confusing, frustrating, and time-consuming medical billing can be! Navigating through insurance company EOB's (Explanation of Benefits), co-payments, deductibles, physician office statements, and facility fees is not an enjoyable way to spend your day. To make the task easier, we offer this guide to medical billing for the services you have received at Rancho Mirage Surgery Center.

You will receive the following categories of statements:

- Rancho Mirage Surgery Center Facility Statement

- Insurance Company Explanation of Benefits (EOB)

- Surgeon or Treating Physician Statement

- Anesthesiology Provider Statement

The Rancho Mirage Surgery Facility Bill presents charges for your services at our center. The bill does not include fees for your Surgeon or for your Anesthesiologist.

COPAYMENTS & DEDUCTIBLES:
Your insurance may require you to provide co-payments for your procedure and require that your deductible be met before receiving additional benefits. Prior to your surgery, RMSC will verify your insurance coverage and contact you to inform you of your co-payment and deductible responsibilities. We accept cash, check, and credit cards and you will be provided with a receipt.

SELF PAY:
If you are not covered by insurance, we will require payment in full prior to your procedure. We will contact you prior to your procedure to inform you of the facility fee.

OUT OF NETWORK:
If RMSC is not contracted with your insurance company, we will provide your services on an ?Out of Network? basis and our business staff will contact you personally before and after your procedure to outline your billing process. Your insurance company will send you Explanation of Benefits forms ? EOB?s are communications from your insurance company. Your facility fee bill will come directly from Rancho Mirage Surgery Center. Please call us if you have any questions regarding your insurance company Explanation of Benefits. If your insurance company sends their facility fee check directly to you, we ask that you call our business office and send the check to our facility.

For questions regarding your RMSC facility bill, please call our on-site business office at 760.699.6500.